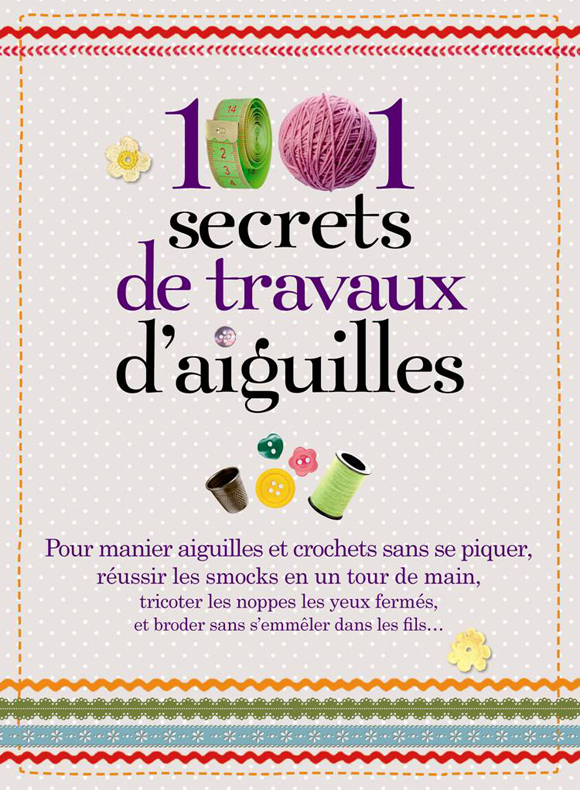 Vous voulez vous lancer en couture, tricot, broderie ou crochet ? Mais cela vous semble compliqué  ? C'est que vous n'avez pas lu les 1001 secrets de travaux d'aiguilles ! Ce livre didactique et créatif est une mine d'astuces pour vous initier ou approfondir vos techniques. Ce qui m'a particulièrement plu dans cet ouvrage c'est que l'auteure est la 4ème génération de femmes passionnées pour la couture, la broderie, le tricot et le crochet. Elle a hérité de cet amour singulier pour la matière tissée et le fil dès son plus jeune âge. Elle est en plus passionnée d'environnent et de développement durable et nous chez I love DIY on aime ça. La mode oui mais DIY et recyclé  !
1001 Travaux d'aiguilles : 15.10Euros dans toutes les bonnes librairies
For my english readers, maybe this is the good time to learn french with this book ! You want to learn to sew, to knit, to embroid ? But this seems to be complicated for you ? It's because you didn't read this book ! It is didactic and creative and it is full of tricks to initiate or improve your technics. What I like about it is that the writter is the 4th generation of women passionate by sewing, knitting and embroid. She inherit her love for fabric and strings from her young age. She is passionate by environnement and sustainable development. And here at I Love DIY we love that. Fashion yes but DIY and recycle !